Noelia Garcia: I am a true feminist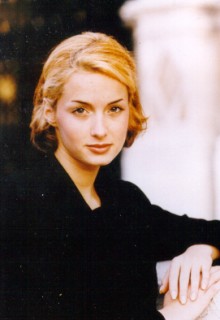 "I am a true feminist, I don't want every boy to regard me as a potential aborter, a piece of meat. How can a man respect a girl if he thinks she will abort a baby?"
"Modeling uses women as objects. I was surrounded by other models having abortions and became disgusted by it." "I have used my body and my face to sell products, now I am using them to protect unborn children against the consumer society that chucks away babies it does not want."
Noelia Garcia is a leading french model who is very actively involved in Le Treve de Dieu and an active pro-life supporter. She has taken part in abortion clinic rescues.
Thank you to http://whosforlife.blogspot.com/ for coming up with the idea of acknowledging pro-life celebrities.